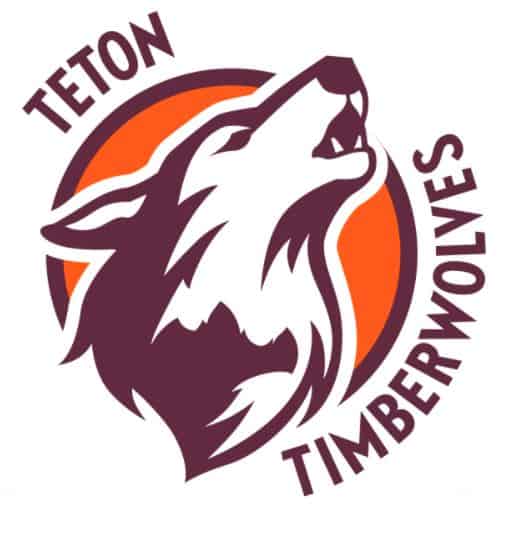 On Wednesday, January 6, Teton High School's Student Council will be promoting its new Timberwolves logo with special sale prices of products sporting the new Timberwolves logo. 
Jackets, ball hats, masks and t-shirts all feature the new Timberwolves logo. Students and staff will have several opportunities to purchase the items at the school. After tomorrow, the StuCo will sell the items at regular retail prices. 
The Timberwolf logo consists of a maroon wolf head, with the Tetons subtly inserted in its mane, along with orange and white accents. There are several variations of this original, including just the T, the full name of Teton Timberwolves in an oval, and a single-color version with just the wolf and THS. 
The logo is a result of StuCo working since the school year began with THS alumni Peter McKellar and Tyler McKellar. What began as a contest to provide suggestions involved into a more complicated learning experience as the students drew up requirements they wanted to see incorporated into the logo and the professionals assisted them and produced final art options. 
The Student Council includes 20 students from all grades who were chosen to represent their peers in early September. In a typical year, StuCo plans a wide variety of activities throughout the school year, including Homecoming, Prom, pep assemblies, talent shows like Mr. THS, and the Spring Fling. 
The TSD 401 School Board voted to respectfully retire Teton's former mascot in 2019. THS students chose the mascot at the end of May in a series of votes.