By Anne Seifert
Region 6 Capacity Builder
Idaho Building Capacity Project
A year ago, Teton Middle School was identified by the Idaho State Department of Education as a "needs improvement" school because of student achievement scores on state ISAT testing.
In response to the ranking, TMS principal Brian Ashton said "Bring It On," and outlined some corrective measures. The TMS ranking provided an opportunity to engage in the Idaho Building Capacity Project (IBC), part of Idaho's Comprehensive Support and Improvement Program, which is where I joined the TMS team.
My job has been to provide technical support, resources, professional development and coaching, leveraging the many years I worked in education at various capacities. As the state assigned Capacity Builder, I would like to offer an independent view on the amazing activities, outstanding leadership, and hard work of the TMS staff over the past year.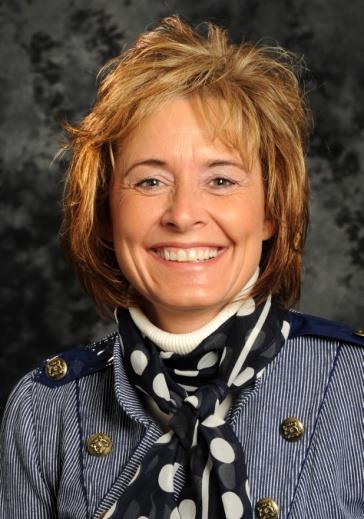 TMS had already started the hard work a year ago. The official plan was submitted in mid-January and the State Department of Education approved it in mid-February.
The leadership team then began implementing this plan which included aligning instruction to state standards, closely monitoring student progress, implementing interim ISAT blocks and other formative assessments, and creating an encouraging testing environment.
As the capacity builder, my initial findings about the staff, as I first listened, observed, then rolled up my sleeves to help, were:
They deeply care about the students and have a passion to help them be successful in their learning and life.
They are driven to make decisions based on the school's vision and mission and what's best for their students.
They have high standards and expectations for students and themselves.
They share a collective efficacy, strong communication, and collaboration, and have created an environment conducive for learning and innovative thinking.
Their professional development supports student learning and opportunities for family and community engagement are provided.
These qualities are many of the valuable characteristics found in high performing schools.
Basketball coach John Wooden once said, "If you're not making mistakes, then you're not doing anything!" TMS is a demonstration of that belief. I have observed Principal Ashton, staff, and students all being "do-ers." They are not afraid to stretch themselves, suggest creative ideas, learn from their mistakes, and try new things. This is an attitude and culture we should all be proud of; it provides a great life-long example for the students.
It has been a pleasure to work with Principal Ashton and the TMS staff. This team has worked hard to clarify, simplify and sharpen their focus. Most importantly, they have motivated students to take responsibility for their own learning, helping them build their confidence and learn how to take tests more effectively (a skill needed in high school and life).
Students and their parents were less opposed to testing as assessment stress-levels were reduced, thereby bringing down numbers of students who opted out of testing. This has provided double benefits for TMS: missing students were not negatively offsetting scoring, and their testing scores increased overall TMS results. This was one of many positive unexpected consequences of the TMS plan.
Where are we now? TMS has made significant progress in school improvement efforts. Summative ISAT scores have increased: overall student proficiency in English Language Arts increased by nearly 20 points and in Math, by nearly 10 points (see graph.)
With the plan in place for only three months, there's much to be proud of in students' proficiency rates. I am confident there will be even greater gains in the coming school year.
The plan's goals and interventions will be reviewed, tweaked, and monitored through the 2019-2020 school year.
Further, the school culture remains strong, as well as the climate positive and conducive to learning; TMS has developed a school data set that will guide student placement, student instruction, and help staff, students, and parents better understand how students are performing and how to better meet their needs.
I commend Principal Ashton for his leadership this past year and the dedication and commitment of his staff to continuously focus day in and day out on student's academic, emotional, and social needs. They walk the walk and talk the talk, one day at a time. Their results show progress made.
It has been an honor and privilege to work in the trenches with this team of high quality, caring professional educators. Teton Middle School lives up to its mission — to create deeply significant learning that has staying power and becomes life's lessons.
Congratulations on your successes this year, addressing the challenges, succeeding in your first year of growth. Here's to keeping the momentum going!