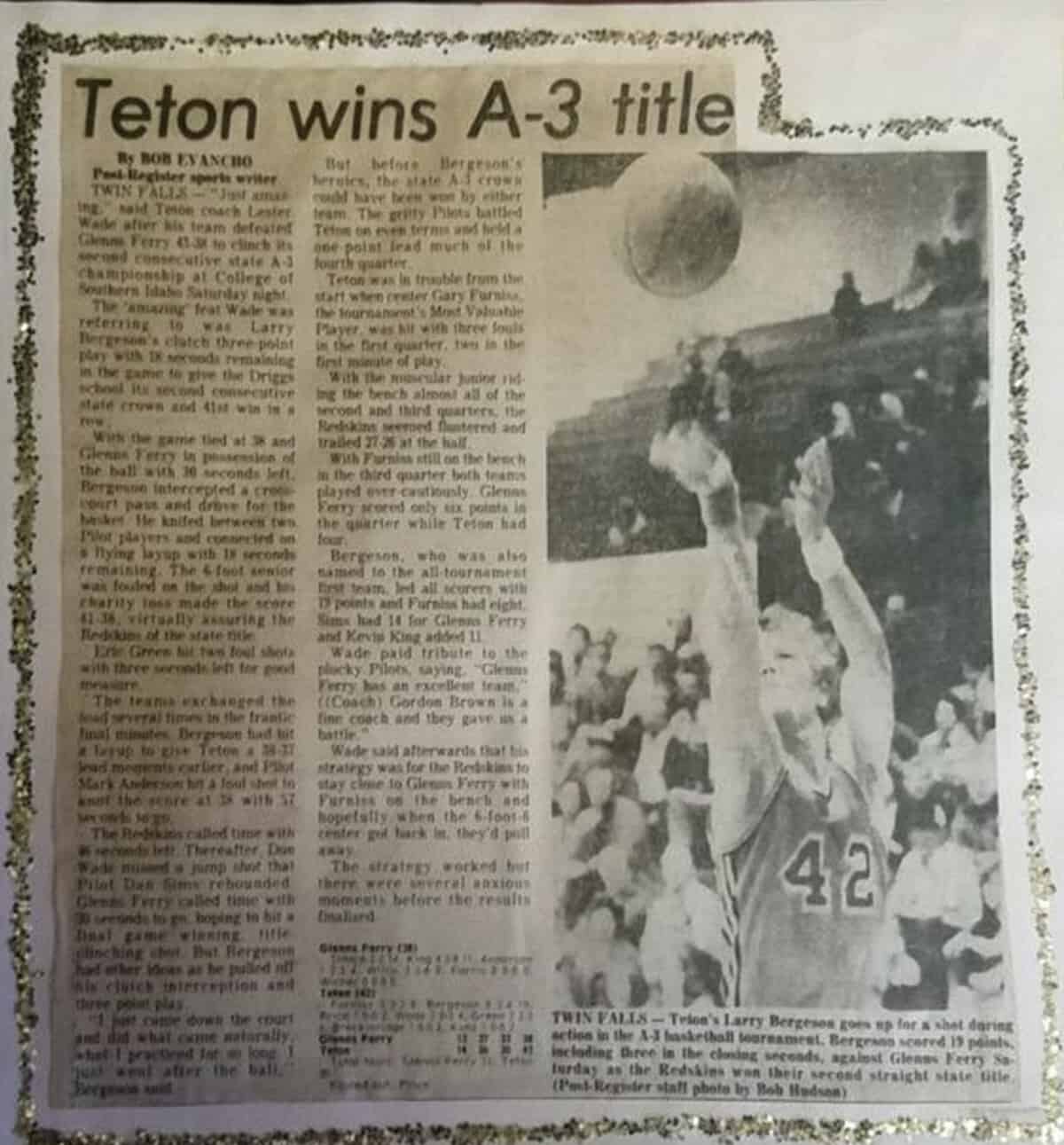 One of the best basketball teams in Idaho history was awarded the Legends of Game this past weekend at state championships in Nampa.
That team is the 1976 boys' Teton Redskins.
The award was created in 2001 to honor historically outstanding athletics for the State of Idaho. It includes boys' teams from up to 30 years ago and girls' teams from up to 20 years ago.
Read the full article by Dick Harmon of Deseret News here.