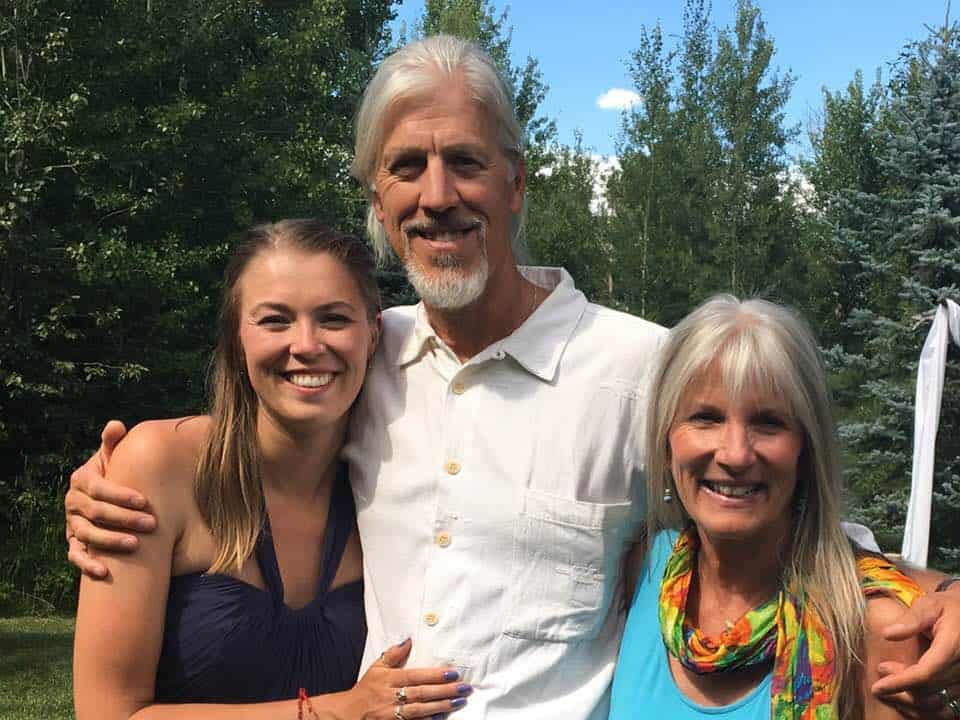 In both response to and in support of the recent editorial by Ella Hundere Dahlgren, a senior at Teton High, I feel a need to give a "Shout Out" to our local school district and to share the gifts that our now 25-year-old daughter received from her experiences at Teton.
Our oldest daughter, Lydia Hanson, was born here and began her education with Teton School District 401 in kindergarten. She graduated from Teton High in 2012.
Her elementary and middle school years were full of Winter Sports (such an incredible program!), favorite focuses like "Art Masterpieces," a phenomenal week at Yellowstone, and fun teachers.
Lydia's Teton High experiences consisted of running cross country with Neil Gleichman, an amazing self discovery adventure; being part of the school newspaper all four years and serving as Editor in her senior year; continued participation in Winter Sports; being part of every drama performance possible from freshman year and up, even choreographing a musical her sophomore year. Plus she belonged to numerous clubs on campus, and in her Senior year, she was also Vice President of the THS student body. Lydia traveled with Lisie Smith and Susan Pence to Europe on one of the international Spring Break trips, which only fed her love of culture and travel. This has certainly influenced her college studies and life interests.
Teton High offered enough AP classes, and with such amazing teachers, that upon graduating from THS, Lydia knew she was ready for college but was also confident about delaying the start of it. She
was able to take a gap year to travel and work in both Europe and South Africa. And thanks to those AP credits, she began college the next fall as a full sophomore, not a freshman!
Lydia chose to attend a wonderful college in state; at the University of Idaho in Moscow, she double-majored in International Studies and French, and graduated with Honors.
Between the small tuition and the scholarships she was awarded at the U of I, Lydia saved enough money to be able to travel more. She has been and worked in 23 countries including Indonesia, Ghana and Togo, West Africa, Fiji, and most of Europe, including Romania and other countries that are not heavily-touristed.
Lydia came home after graduation, to settle a bit, to work for her Dad at Grand Targhee, and to intern for a law firm in Jackson. She is currently attending law school in Washington, DC, where she received a full-ride scholarship to American University's Washington College of Law. She plans to get her Masters degree there as well.
All of this, not to brag on my daughter — well, maybe a little bit ;)! — but to tell you that huge opportunities can come from your child's experience here at Teton School District!
No school is perfect and all schools, even the best ones, only do their job if the student applies themselves in what is done there, as Ella stated. From this parent's perspective, Teton School district has all of the tools and offerings for an incredibly well-rounded education that a student would ever need, and then some.
Like all of us who live here, we are blessed with the amazing beauty and energy of the Tetons and the area that surrounds us. Wonderful experiences abound for our children, in nature, within this warm community, and at our local public schools.
Our daughter came all the way through her education in this school district with flying colors and is now rocking it in a new district, the most important in the country — the District of Columbia. We, her family say, "Thank You, District 401" … job well done!
This editorial was published in the Teton Valley News, April 18, 2019.