Announcements
School Board trustee elections will happen May 16, 8am-8pm, at the regular polling places, for Zones 3 & 4.
Early (absentee) voting runs from April 17-May 12, at the Teton County Courthouse. You must be a resident of the zone to be able to vote for candidates, only in that zone.
The candidates running are:
Zone 3:
Ben Kearsley (incumbent), and Amy Potter
Zone 4:
Delwyn Jensen (incumbent), and Kathleen Harr
The Teton Valley Education Foundation will host School Board Trustee candidate forum, Wednesday, April 26, 7 p.m. at Driggs Elementary School auditorium.
To review the map for school board zones, go to (select the District Map of Zones on the left side):
http://teton.d401.k12.id.us/district/school-board
Details for the elections are posted at:
http://www.tetoncountyidaho.gov/department.php?deptID=10&menuID=1
Thank you to those that serve on the school board, and those willing to run.
What's Coming Up?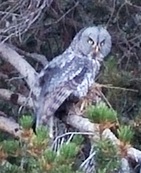 Mr Owlsly is a teacher at THS and is our spotlight pick this month.


---